Future Expiry Date
Speculative Design
The Future Expiry Date is a futuristic concept which should function as an alternative to our minimum durability date and prevent the consumer from throwing out food that's still edible.


Background
In Germany, we have a massive problem with food waste. Our research showed that we throw away about 17 million tons of food annually, 10 million tons of these are still edible. One reason for this is the consumer and his insecurity with the minimum durability date. Sometimes we leave things in our fridge and can't really remember when we've opened them, or when the MDD is overdue. In these cases it's easier to throw out the food. With our project we wanted to raise awareness of these.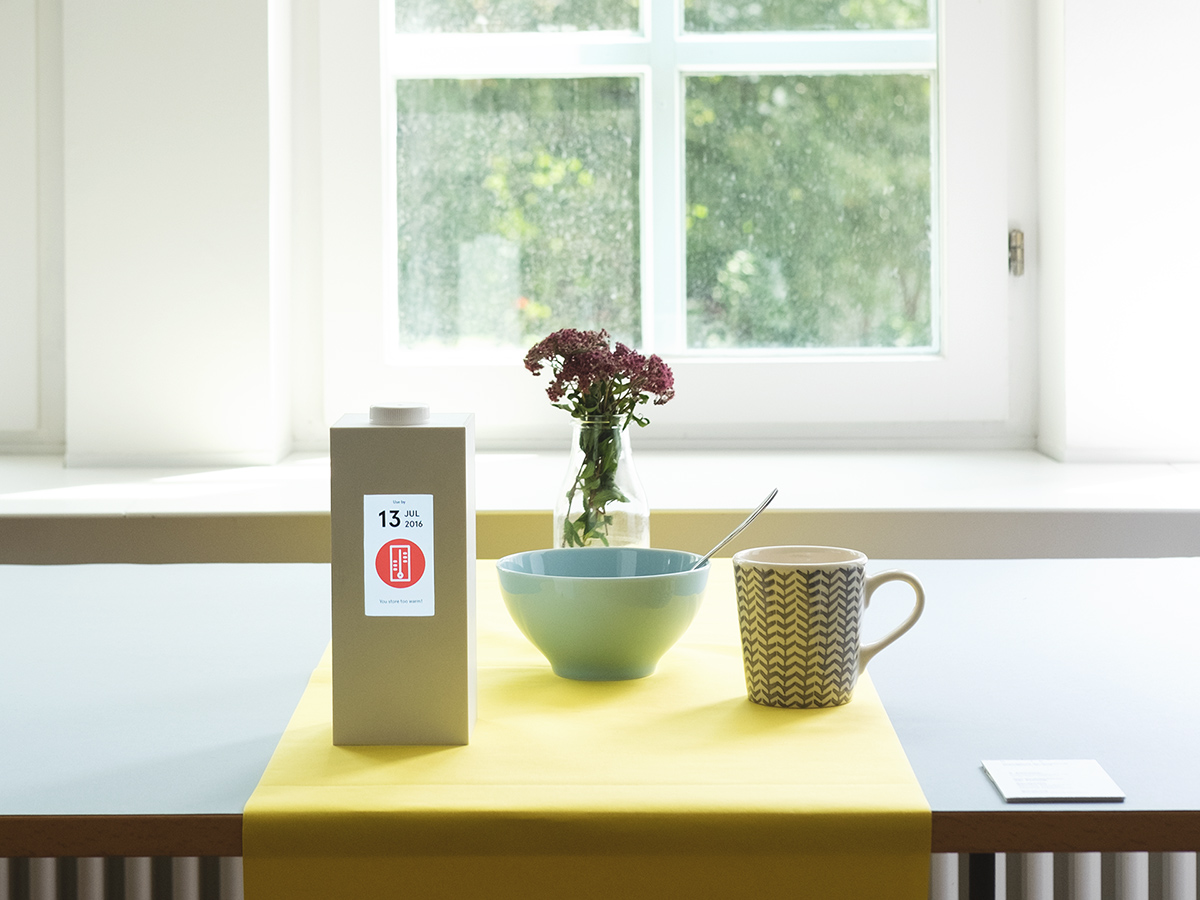 Concept
Using futuristic technology such as Smart Dust – small sensors which are able to communicate and exchange data with each other – we are able to create a dynamic expiry date which adapts to the lifestyle of the consumer. In our example we used a milk package. The sensors within the package are able to measure oxygen values and the temperature of the milk, as well as the temperature outside the package. With these data it can determine the exact date when the milk will go bad. Organic electronics make it possible for the consumer to comprehend the changes.
First time opening updates the durability date.
Storing the product too warm.
After putting it back in the fridge.
Team
Barbara Schußmann, Jennifer Piperek


Supervisor
Prof. David Oswald


Date
3rd Semester
Summer Term 2016
HfG Schwäbisch Gmünd